Not many people know this but...I used to cosplay.
It was mostly before I got into Gyaru so they were all just my favorite video game and anime with more fantasy-like designs.
Was talking with some friends about missing conventions and cosplay and that got me thinking...
I want to cosplay again.
Only this time, I definitely want to do more characters that actually resemble gal or you could incorporate it in some way.
Pokemon - Plumeria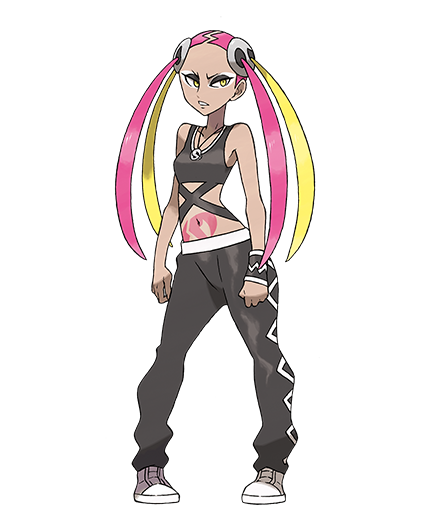 She is from my favorite Pokemon games Sun and Moon. Plumeria definitely has all the right elements for bosozoku gyaru with some manba influence.
Vocaloid - Hatsune Miku
Apparently this is a page from an old Ageha magazine where they did Vocaloid cosplay for the models. I think Miku came out really cute! The character herself is not gal but this is a great way to incorporate gal makeup into the whole look!
GALS! - Kotobuki Ran
This is an obvious choice. Though I'm definitely more of a Miyu but I would love to try either one.
Idolmaster - Mika
An actual gal in an idol gacha game. She and her sister Rika are super cute and always have amazing costumes.
Gal Gohan - Miku
I actually love this series and Miku is adorable. Of course the design is more along the lines of "Galko" and "Hajimete no Gal" but the story is actually really cute. Definitely would not mind cosplaying her!
Are there any characters related to your style of choice that you would love to cosplay? Let me know your thoughts!